Overview
Introduction​
pxCode is an online editor that helps to convert design into Responsive Web Code in a much faster way.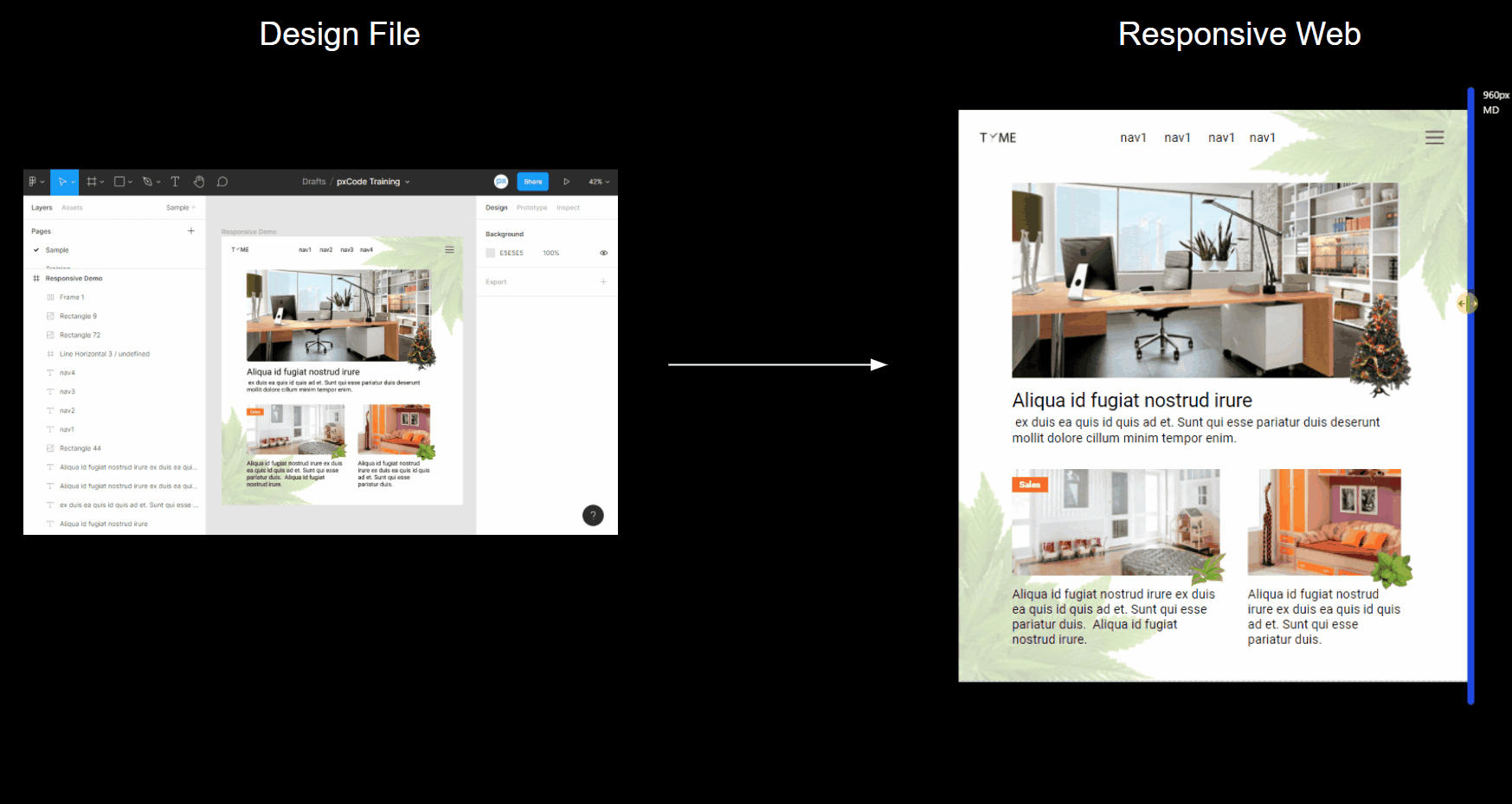 The Design File on the left is fixed for specified resolution, Designers are require to edit just 2 or 3 more design to complete responsive behaviors across multiple resolutions.
The Responsive Web on the right shows the editing results, which the web content is responsive and flow across different resolutions.
Format Support
Benefits
20x faster than hand-coding
Pixel Precision to original design
Effective communication between Designers and Developers
Export clean code
Learning Material​
Welcome to join our Facebook and YouTube to get the latest news and information.